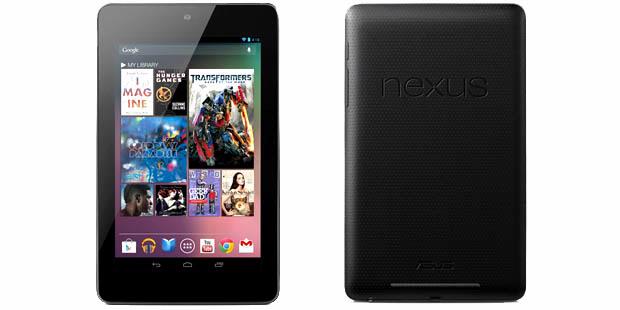 Fulfilled the mystery surrounding the first Android tablet made by Google.
The search engine giant has officially launched a tablet device, named Nexus 7 in San Francisco, USA, on Wednesday (6/27/2012) at the annual Google I / O.
As the name implies, the Nexus 7 has a seven-inch screen size, smaller than Apple's iPad measuring about 10 inches.
Analysts said this suggested the dimensions of the Nexus Seven tablets are made to compete with the highly popular Amazon, Kindle Fire.
Nexus 7 will use Google's operating system Android, named Jelly Bean (Android 4.1) and seemed designed to take advantage of Google's Play multimedia content.
Google launched the Nexus 7 steps will certainly make the competitive landscape in the global marketplace increasingly stringent tablet computer.
Last week the software giant Microsoft introduced a tablet called Surface that use Windows operating systems.
Google Services
Unlike the Nexus 7, Surface grinding is believed to be produced for the iPad market.
Google's latest hardware made by Asus and thrown into the market in mid-July at a price of 199 U.S. dollars (approximately USD 1.9 million) for the 8GB model and 249 dollars for the 16GB model.
Nexus 7 is not the only tablet that uses the Android operating system. A number of companies, Samsung and Sony for example, has made Android tablet.
But their products have so far failed to surpass the popularity of the iPad or Kindle Fire.
Some observers say the technology of this condition makes Google increasingly worried because users often use the tablet to surf the internet.
If Apple and Amazon became the dominant force, they can make their own operating system that shifts the service which has been the flagship service of Google.
Google full specifications Nexus 7:
Processor: 1.3 GHz quad core CPU Nvidia Tegra 3, including 12 core GPU.
Screen: 7 inch IPS display, 1280x800 resolution
RAM: 1GB
Camera: 1.2 MP (front camera), there is no rear camera
Thickness: 10.45 mm
Weight: 317 grams
More: Micro-USB port, gyroscope, GPS, accelerometer, microfon, WiFi 802.11 a / b / g / n