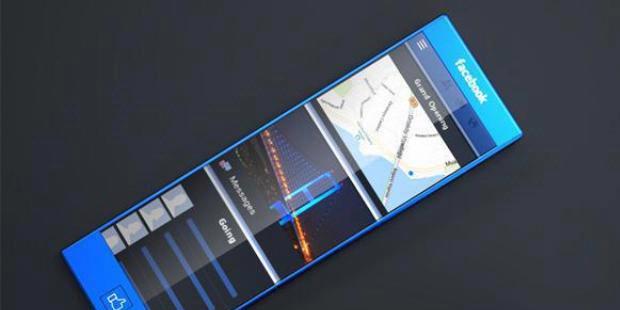 Facebook reportedly will make a smartphone that will be released in 2013. Leaked pictures were already circulating on the internet.
Facebook's plans for the mobile phone have been circulating since last year. However, it turns out it was only a service that is integrated with the phone up.
At Mobile World Congress (MWC) 2011 in Barcelona, Spain, Taiwan manufacturers of mobile phones, HTC, Facebook introduced two models of phones, HTC HTC Salsa and Chacha. Both are equipped with a shortcut button on the bottom right that can be used to connect users directly to the Facebook features.
But this year it seems that social networking giant plans do not mess up the release of the phone itself. Reportedly, to realize the plan, Facebook has recruited six hardware and software engineers who worked for Apple iPhone and the people who work for the iPad.
This phone was designed by Tolga Tuncer. Differences with ordinary mobile phones, mobile phone concept comes up with a different shape because it is long. The problem, along with the size of it, would be difficult for users to insert into the pocket.
However, the prototype has not explained how long this phone up.
To the "Home", the phone was put up at the bottom of the screen. However, instead of a house shaped like a phone, pick up over the "Like" as a menu button image.
Key speaker and microphone mounted on the back that, when a user will make or receive calls, the phone must be reversed. The screen will back to the ear.
There is also a special key that will be reserved for feature Instagram and Spotify. Service Spotify is a streaming music service that offers music from major and independent record labels, including Sony, EMI, Warner Music Group, and Universal.
Spotify application also provides an online radio service that can provide access for users to access music on the site that have not been licensed by Spofity, such as songs from the band Coldplay, The Beatles, Metalica, and Adelle soloist.
At the top, there is a special button that is integrated with Facebook. In addition, there is also the integration of messaging services and notification messages in a single button.
Will this be the real Facebook phone?