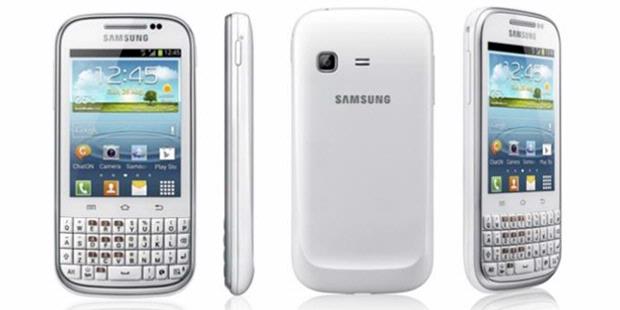 The existence of Android smartphone with a physical keyboard can still be counted on the fingers. Looking at the shortage, Samsung presents Galaxy smartphone equipped Chat bertata physical keyboard QWERTY layout.
Chat Galaxy is the second Android smartphone is equipped with Samsung's physical keyboard, after the Galaxy Pro.
As the name implies, Galaxy Chat intended for users who are fond of chatting. The existence of a physical keyboard makes typing faster, and minimize typos. Moreover, Samsung brings with Quick office application Office on this smartphone.
Samsung said the Galaxy Chat Android smartphone with a QWERTY physical keyboard first to use the Android operating system 4.0 Ice Cream Sandwich. Unfortunately, Galaxy Chat is not equipped with a capable hardware specifications.
Processor speed is only 850MHz, 3-inch screen resolution of 320x240 pixels, 4GB of internal memory, external memory slot, a 2MP camera without LED flash, and 1.200 mAh battery.
For connectivity, Wi-Fi, GSM, HSPA, 3.5 mm audio jack, microUSB, and external memory slot up to 32GB. Mm dimensions and weighs 112g 59.3x118.9x11.7.
Galaxy Chat will begin shipping in July, but Samsung has not mentioned the price. Clearly, this smartphone targeting low-end segment.