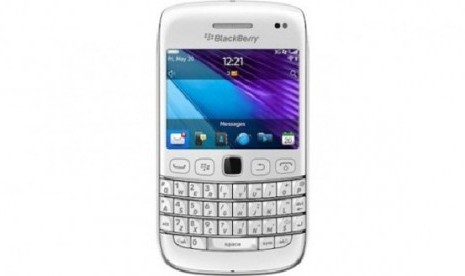 Research In Motion (RIM) launched the BlackBerry ® Bold ™ 9790 with Pure White color. This phone has been equipped with the latest OS BlackBerry ® OS 7 (7.1), which are available today in Hong Kong authorized distributor.
In accordance with the BlackBerry Bold, BlackBerry Bold 9790 has a full-featured and built with premium materials and perfect finishing.
Phones that have the nickname of Bellagio is able to combine high resolution with a responsive touch screen and a keyboard that is very comfortable and precise optical trackpad. To gain entrance into the bag easily, Bellagio comes in petite design that makes you take it easy and very comfortable to hold.
With the new BlackBerry OS 7.1, BlackBerry Bold 9790 will be able to view the application quickly, smooth performance for browsing the web, able to work with many documents, and multimedia optimal. This phone has been equipped with 8GB of onboard memory and a memory card slot which is expandable up to 32GB.