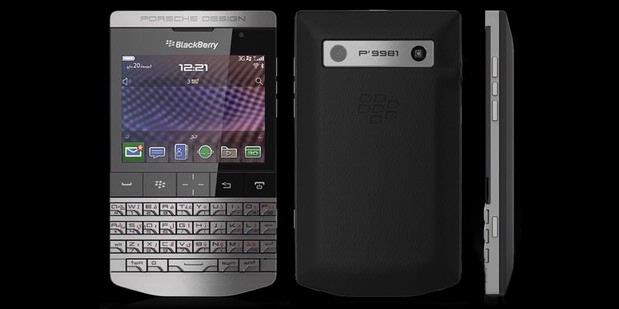 B
lackBerry Porsche Design P9981
Research in Motion (RIM) launched its newest product, the BlackBerry Smartphone Porsche Design P'9981. Phone relies on elements of stylish, thanks to the cooperation in terms of product design with the famous car manufacturer, Porsche.
This time, the BlackBerry offers a full touch screen for the user, which also features fluid animation and high resolution liquid Graph 2.8 with a wide keyboard to make the phone look even wider making it easier for typing. With a 1.2 GHz processor and 8 GB of onboard memory, this product offers the experience of surfing the internet quickly. Plus, with a 720 pixel HD recording on it, the phone also gives a better multimedia features.
Equipped with a 5 megapixel camera with 4 times digital zoom, as well as face detection and image stabilization, these products also support the work of photography users create a more focused and clear. Additional features for BlackBerry users on offer from this new variant is the presence of directional (compass), GPS, and BlackBerry Maps.
Special features of the sound, this phone promises better sound quality with the integration between the dual microphone and headphones that can reduce outside noise interference when the mobile user's voice call or a call.
With a weight of 155 grams, 115 millimeters in height, and width of 4.53 inches, and Blacklit keyboard can be lit in the dark, RIM BlackBerry P'9981 is claimed as a "smart phone with a style that was worn by time that mated with the best in class technology ".
However, do not exclusively sell BlackBerry P'9981 free, but only available in Porsche Design stores. Well, get ready just bite the finger!