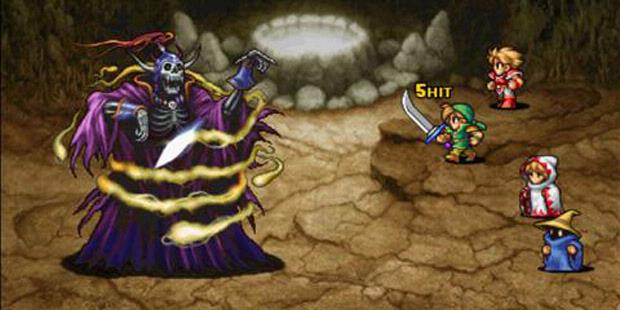 There is no type of adventure game Role Playing Game of the best known among gamers of the world other than Final Fantasy.
Since the start of this game series in 1987, Final Fantasy has grown so far to reach the Final Fantasy XIV.
Well, to indulge fans of this game as well as a nostalgic, Square Enix re-release of Final Fantasy's first Android platform.
It looks a bit improved and certainly better than the first appearance in the engine 8-bit game console Nintendo Entertainment System (NES). As for the story, the form of games, and playable characters are the same as the original.
If you are interested in knowing how the history of Final Fantasy may want to re-start or nostalgic, just bought this game through Google Play at a price of $ 6.99 and the size of 46.39MB application.