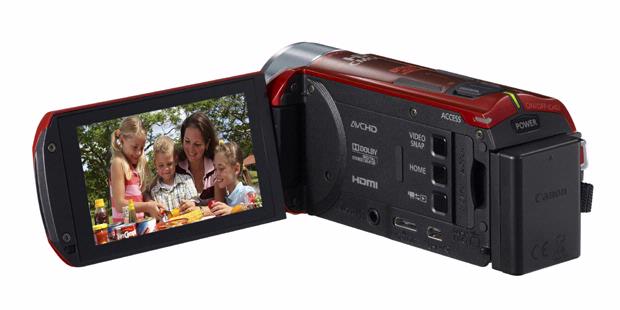 Camcorder Canon Legria HF R36
The camcorder was released are Legria HF R36, R38 HF, HF M52, M56 and HF. Legria than the previous series, there's no new technology on the fourth of this camcorder, just perfecting the technology alone.
In terms of quality, a series of HF HF M52 and M56 have better video capabilities. "HF HF M52 and M56 have a better CMOS sensor. He can even lift the color used in the room with minimal lighting," said Sintra Wong, Marketing Manager of Image Communication Products Division Datascrip.
M52/HF HF M56 equipped with a sensor 1/3 inch Full HD CMOS Pro 2:07 megapixel resolution. As for the HF R36/HF R38 is equipped with Full HD CMOS sensor with 3.28 megapixels.With better quality, the series is sold at higher prices.
Data storage media is the fourth camcorder Legria internal flash memory and external SD card memory slot. There are features Optical Image Stabilizer (IS Intelligent) which, when activated to absorb shocks.
Canon Legria fourth equip it with three unique features, namely Story Creator to guide the scene of what to do with the duration of the video footage that is not boring.
Then there is Cinema-Look Filters offer a variety of video filters such as Cinema Standard, Vivid, Cool, Nostalgic, Sepia, Old Movies, and Dramatic B & W.
And lastly, there is a feature Touch Decoration. Users can add various ornaments when the video was recorded with just a touch of the hand. There is a star ornaments, bubble and others.